Front Office, Sales & Photography
Join and grow a career in a team with more than 15 years of experience in the service of excellence & the hospitality industry.
Discover the unique world of 4 & 5 stars resorts serving thousands of international clients every year. 
More than 200 colleagues working all over Europe in 2022, created amazing experiences for our guests
Part of the Team in Corfu
Achraf Abichou
Franchise Owner at PhotoHotel Malta & Corfu
Claudiu Apostu
Destination Manager
Paul Lopatita
Photographer
Cristina Stefan
Photographer
George Florea
Photographer
In the beautifully preserved Old Town of Corfu, a UNESCO world heritage site, Renaissance, Baroque and Classical "repertoire" came to be successfully applied to local artistic traditions. Palaces, fortresses, austere public buildings of the Venetian rule uniquely blend with lines of drying washing in tiny alleyways and small secluded squares. Strolling through a complex of narrow cobbled streets with stairways and vaulted passages, the so-called "kantounia", will make you feel as if you've travelled to Genoa or Naples. Chic and delicate by nature, Corfu has an unsurpassed natural beauty. The sea, the sun and the wind have carved an impressive shoreline on the island. Golden sandy and snow-white pebbled beaches, fine carved rocks resembling sculptures from a modern gallery, trees which stretch out their shadow up to the water
Benefits at PhotoHotel Corfu
*Please complete all the form questions
to confirm your application
Hotel directors about PhotoHotel staff from Corfu
Explore the streets of Corfu Old Town
The romantic streets of Corfu Old Town are magical! The Fortezza Vecchia offers mesmerizing views, while the new fortress impresses with its Venetian architecture. You can stop at the Palace of St Michael and St George, where you will find the Museum of Asian Art. Feel the local atmosphere by walking on the town square and the surrounding streets. They offer plenty of cafes, bars, boutiques, and restaurants that you will enjoy!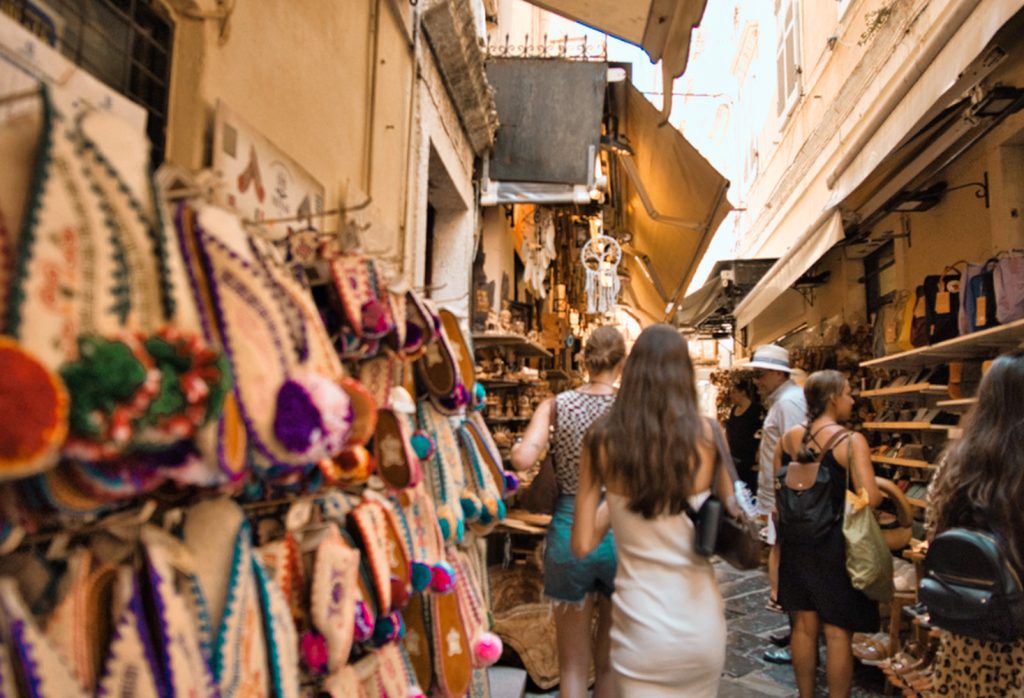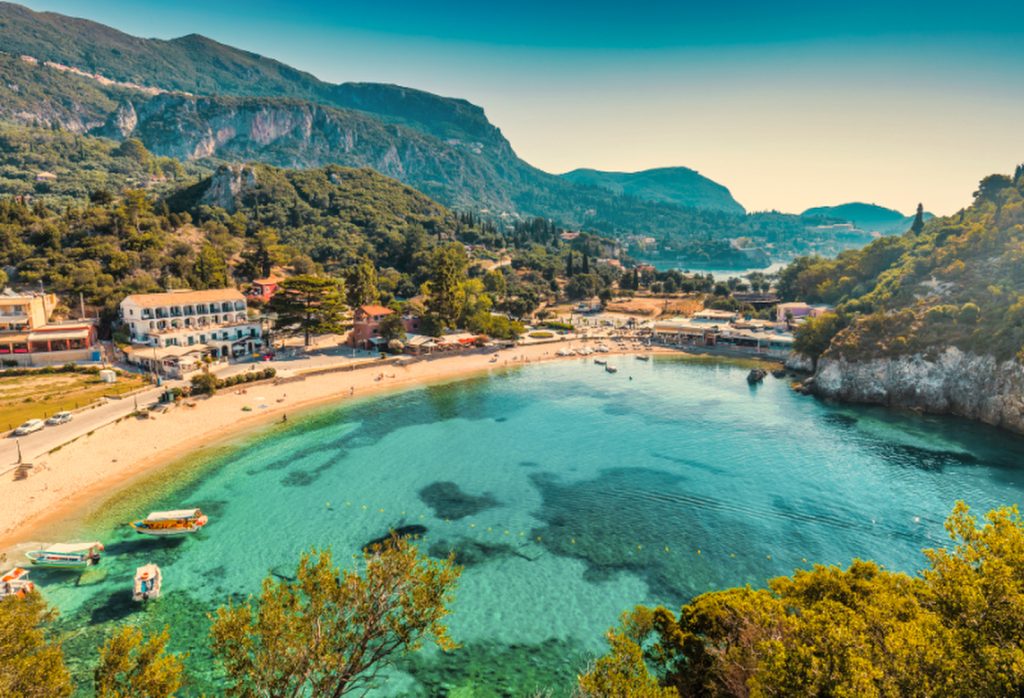 Boat trip and snorkel in the Blue Lagoon
Blue Lagoon is a paradise with azure waters and incredible beaches, excellent for swimming and diving. Snorkeling is one of the most adventurous things you can do in Corfu. Take a full-day cruise from Corfu to the Blue Lagoon and explore the coast. You can visit the famous Papanikolis cave to capture breathtaking photos. Once you reach the beach of Bella Vraka, you can enjoy a delicious traditional meal and then return to Corfu with unforgettable memories.
Hike on Mount Pantokrator
Hiking on Mount Pantokrator offers you fantastic panoramic views over Corfu. The hiking trails cross pine forests and traditional villages, allowing you to experience authentic Greek culture. Once you reach the top, you will discover a monastery that dates for centuries. You can also go on a jeep tour to Mount Pantokrator, which is less energetic but equally rewarding in the end.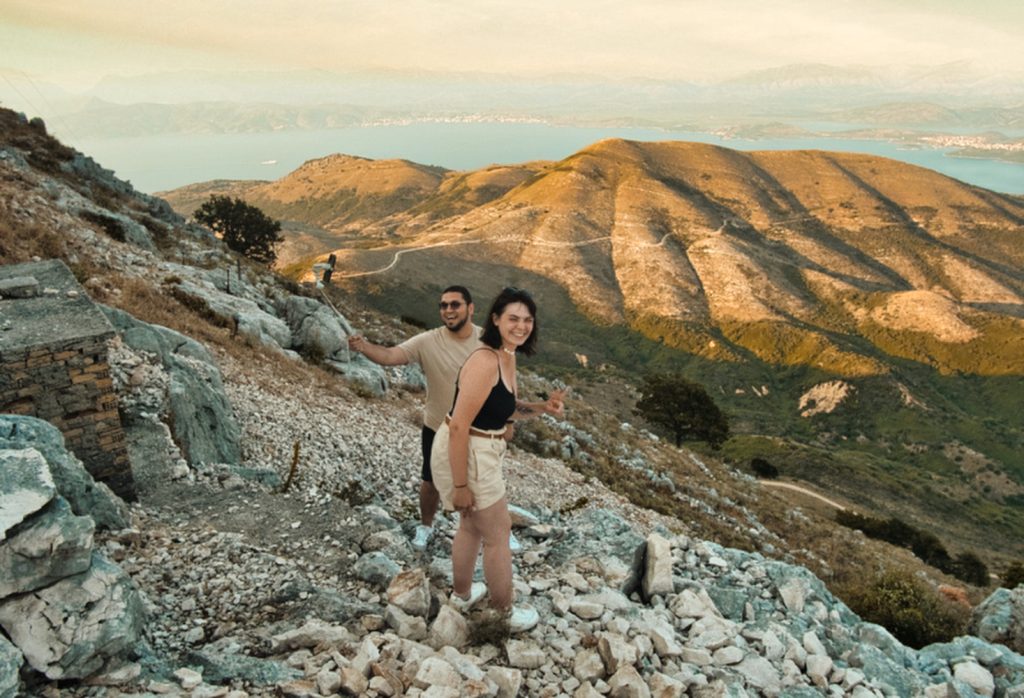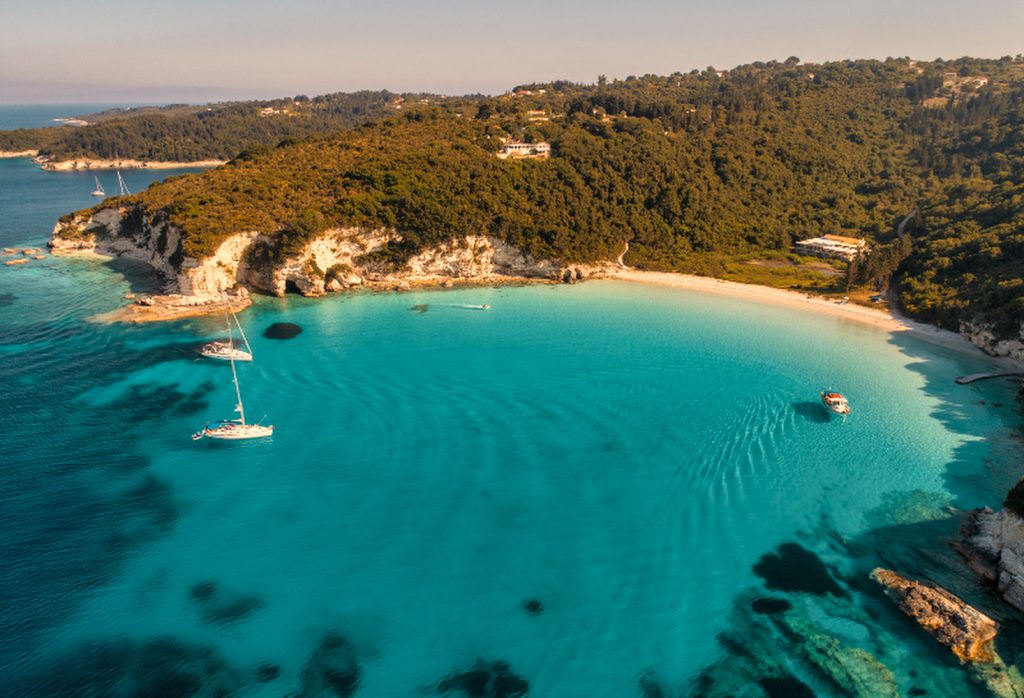 Boat trip to Antipaxos and Parga
Corfu is an excellent choice for water sports and boat trips. Indulge in the best scenery of Greece with a boat trip to the small island of Antipaxos. Here you will find Voutoumi Beach, which is one of the most beautiful places in the Mediterranean. If you prefer the landscape created by rocky shores, green trees, and clear water, go on a boat trip to Parga. Corfu and its surroundings are filled with places that seem like a paradise on Earth!
* Please complete all the form questions
to confirm your application